Summer provides your kids with a great break from school and all the hard work they put into their studies. However, kids can get bored fast. By the end of summer, many kids are looking forward to school starting again because it gives them something to do. If your children become bored during their summer break, they are doing summer all wrong!
Summer is the time for kids to explore, be creative, stay active, and spend endless hours playing outside. However, in today's day and age, kids often find themselves sitting in front of the television, playing video games, or watching endless hours of cartoons. This is no way to spend the summer!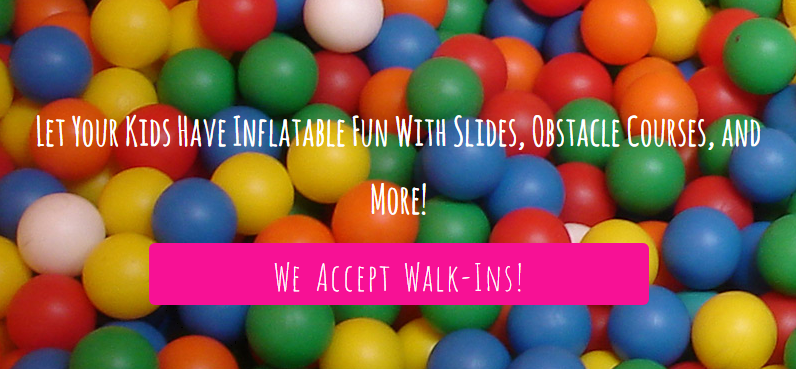 At Jumpin' Jamboree in Doral, we want to help your kids stay busy this summer, whether it is with you or a babysitter. There are so many fun things to do with kids, many of which don't even involve leaving the house! In this blog, we are going to give you some ideas on how to stay busy with your kids this summer. Read on and start planning the summer fun!
Plant a Garden
Yard work can be fun for kiddos because it allows them to get dirty and what kid doesn't love getting dirty? Kids love playing with mud and digging holes and when you allow them to do it, it will be even more fun! Planting a garden is fun for kids of all ages and a great way to teach your children the power of hard work. They will be able to watch their plants grow throughout the summer and watch their work literally come to life. Whether you plant flowers, vegetables, or other type of plant, this is a fun activity that will also add some beauty to your garden.
Go On An Adventure

Make up a story about hidden treasure buried somewhere close by. Get your kiddos excited to go on an adventure, pack a picnic, and head out for a day of fun. If you have a little bit of free time beforehand, you can even make a map and hide a goody in the place of the buried treasure. This is a fun and unique way to get outside and explore an area in your hometown. You can use your bikes to get there or simply walk. If you are feeling extremely ambitious, you could create an entire scavenger hunt that takes you and your kiddos around town with stops at your favorite places. This could lead to an entire day of fun and keep your kids busy for hours.
Have a Craft Day
Some kids absolutely love crafts and can spend hours doing them. If your child is like this, be sure to stock up on all of the best craft supplies before summer starts. A craft day is a great way for your kids to spend some time doing something creative rather than sitting in front of the television. Turn on some tunes, get the craft supplies out, and let your kids go crazy! This is also a great option if you are trying to minimize TV time during the summer. Instead of allowing your children to spend hours on their electronics, having craft supplies readily available can help to give them another option.
Build a Fort
There are some days when you all need a day to relax and enjoy some time together. During these days, don't just simply play games at the table or watch a movie during lunch. Instead, make some memories and have some fun by building a fort in your living room to do these activities in! Hang sheets, stack pillows, and use other pieces of furniture to create the perfect fort. Don't rush the building process, that is half of the fun! Spend time creating a fort that you can hang out in for hours.
Once the fort is complete, spend the day playing games, watching movies, and pretending to be adventurers or spies inside of it. While your kids will absolutely love this entire day, we are sure you will have some fun as well. We know what you are thinking — is the cleanup process worth building a fort for? Well, if you tell your kiddos that there is a rogue spy trying to find their secret fort and they have to take it down before he finds them, they are sure to help in the cleanup process.
Make a Movie
Making a movie with your children is fun, creative, and can lead to some amazing memories. Start by planning out what the movie will be about. You can either work with your children to write a script or come up with a plot and then let your kiddos improvise. Use different props, break out the dress up clothing, and create a movie that you can watch for years to come. Use your smartphone to record the movie, or better yet, if you have an old video camera, use that! Most young kids have never seen that type of older technology, so it will make the entire thing more exciting and make it feel like a real movie.
Go to Fun Places

The zoo, the beach, aquariums, and museums are always a great choice when trying to get your kiddos out of the house and away from technology. These places are fun for kids and can be educational at the same time, which is a double win, especially during the summer. When you simply need to get out of the house, choose one of these fun places. They can keep you busy all day and are perfect to do once every few weeks. On days when you cannot come up with any fun ideas, going someplace fun is a great and simple option.
Jumpin' Jamboree in Doral is another great place to bring your kids during the summer! Our indoor inflatable playground is full of obstacle courses, bouncy houses, slides, ball pits, arcade games, and more. Our playplace is sure to keep your kiddos busy and playing for hours. If your kids have been lazy for a few days, Jumpin' Jamboree is a great option since it will get your little ones moving and active for hours!
Hopefully, these ideas can help you keep your kids busy all summer long! These ideas are fun, simple, and we are sure you will have fun as well. On days you are not sure what to do with your kids, bring them to Jumpin' Jamboree in Doral! We will provide endless fun for everyone in your family. Contact us today to learn more!