Bouncy houses are something that we all love and that we have played in at one time or another. As we age, we are less likely to enjoy the bouncing fun, but we can sit back, relax, and watch our kiddos enjoy the inflatable obstacle courses that we once enjoyed ourselves. Isn't it fun to see your kids enjoy something you also enjoyed at their age?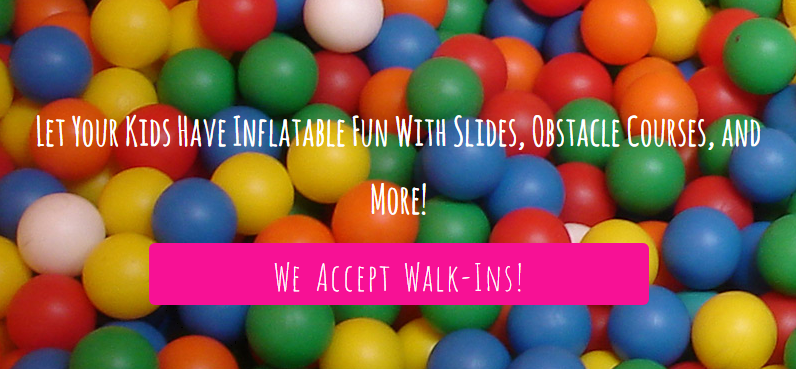 While we are all familiar with bouncy houses and inflatable obstacle courses, very few of us know where they came from or the history behind these fun toys. Our team at Jumpin' Jamboree in Doral was curious about the history behind what makes our business what is it — the inflatable bouncy houses. In this blog, we are going to discuss the history to teach you a thing or two. This may be fun to share with your child before bringing them to our kids' play place!
The First Inflatable Structure
The first inflatable structure was invented by John Scurlock in 1959. This first inflatable was invented by accident while experimenting with inflatable covers for tennis courts. Scurlock noticed that the employees were having fun jumping on the inflated tennis court covers. He started to play with this idea and called his original inflatable structure design a "Space Walks" and began a business with the same name.
The very first inflatable structure he created was similar to a large air mattress and was marketed toward kids. A few years later, walls were added to this structure to create what we picture when we think of a bouncy house. These structures were used in England at a fundraiser and around this time, the Space Walks became known as a Moonwalks. When the walls were added, these inflatable structures become hot, and soon the walls were ditched for columns that supported netting, allowing kids to play without overheating.
Scurlock's wife, Frances, realized that the market for their inflatables was limited, and came up with the idea of renting them out for birthday parties, school fairs, company picnics, and similar types of events. Slowly, inflatables became popular for entertainment purposes and the industry began to grow.
A Little About John Scurlock
John Scurlock was an electrical engineer in Louisiana. Scurlock graduated from Texas A&M University, but during his time at the university, he was drafted into the US Army. After WWII, he went back to the university to complete his Bachelors of Science and Masters of Science in Electrical Engineering. After completing his degrees, Scurlock got recalled to the army and spent some time in Germany before returning to Texas, where he became the director of the physics department at a local college.
John Scurlock also invented inflatable tents, domes, and a safety air cushion that caught people jumping from buildings or great heights, which was one of his greatest achievements.
John's son, Frank, was responsible for expanding this business and taking it nationwide. In the late 1980s, he expanded the business further into inflatable play parks, which have become quite popular over the decades.
Expansion of Inflatable Structures

What started as an accident quickly became a giant air mattress that was used for entertainment. The first bouncy house was developed when walls were added to the large inflatable mat, and the structure most of us are familiar with, with columns and netted sides, was created from there.
Since the creation, different styles of inflatable structures have been created and have become popular throughout the decades. From inflatable water slides to inflatable obstacle courses, there are a huge variety of different inflatable structures that have become popular and common at different events.
History of Jumpin' Jamboree
Thanks to John Scurlock and his inflatable tennis court cover, Jumpin' Jamboree was able to make their start in 2012. Our indoor inflatable playground includes all the inflatable structures you could dream of! From inflatable obstacle courses to slides, to simple bouncy houses, we have all the inflatable structures your kids love.
Now that you know more about the history of bouncy houses and inflatable structures, you can teach your child something new before bringing them to our indoor inflatable playground. Make learning fun and contact us today to get your questions answered! Be sure to check out our walk-in information!