Jumpin' Jamboree is a fun indoor playground full of inflatable, arcade games, and endless fun! This is a place that every kid loves and parents can enjoy while their kiddos drain their energy. While you can take your kids to a regular playground to let them run and play, there are many reasons why you should bring them to Jumpin' Jamboree. Whether it is a celebration or a special day, Jumpin' Jamboree can help take your child's playtime to the next level! Read on to learn some of the best reasons to bring your kids to Jumpin' Jamboree.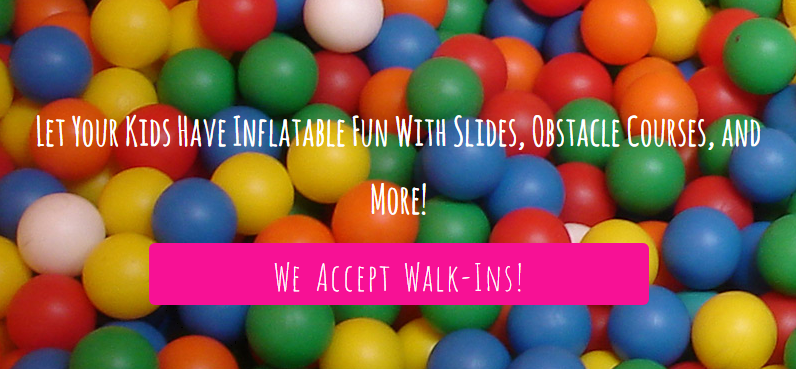 Birthday parties are a great reason to come to Jumpin' Jamboree! When you throw your child a birthday party, you want to make it special. You want to make their birthday better than the last one! And what better way to do that than plan a birthday at Jumpin' Jamboree in Doral or Kendall? We offer party packages that help make planning your child's birthday even simpler.
When you plan your child's birthday party at Jumpin' Jamboree, you can enjoy the simple planning process while your child plays for hours on end. They won't be hyped up on sugar afterward, they won't be bored during the party, and their friends won't call their party lame. This will be the best party your child has ever had — and their friends have ever been too. Plus, you will be Parent of the Year in your child's eyes! That right there is a win.
If you have a child with a birthday coming up, Jumpin' Jamboree can help you plan the best birthday party the world has ever seen! This is the best reason to come to our inflatable play place.
Celebrate Accomplishments

When your child accomplishes something great, whether it is a good grade on a test, scoring a goal in soccer, or getting first place in the spelling bee, you should celebrate by taking them to Jumpin' Jamboree. This is a great way to show them how proud of them you are for all of their hard work. Celebrating their accomplishments in such a fun way is a great way to show them that hard work pays off! They will love being able to play for hours without having to think about how stressful that soccer game was. Celebrating with ice cream is another great idea, but wouldn't you rather have your kids work off some extra energy than get a fresh sugar rush? Letting them play while you sit back and relax is a much better way to celebrate their accomplishments. Plus, who says you can't go out for ice cream afterward?
Cheer Them Up
Kids can have bad days, too. If your kiddo has a bad day, cheer them up by letting them jump around our inflatable slide, obstacle courses, and bouncy houses. They will be laughing and smiling in no time! If your child had a bad day for whatever reason, they will need something to distract them and make them feel better. Jumpin' Jamboree is the perfect place to do that.
It's Friday!

Friday is the day you are meant to have fun. After a week of school, your kids will want to do something exciting and different. Bring them to our inflatable playground! They will love spending time jumping, bouncing, and playing after a long week at school. Let them burn off some pent-up energy so you can enjoy some peaceful time to yourself later in the evening! It's a win-win! End the week with something fun like a trip to Jumpin' Jamboree, your kids will love you for it.
You Love Them
Another great reason to bring your little ones to Jumpin' Jamboree is simply that you love them! Of course, you want to do fun things with them and surprise them with trips to Jumpin' Jamboree. Maybe you want to show your kiddo how much they mean to you by bringing them the one place they keep asking you about. Sometimes it is nice to do something for someone simply because you want to!
Whatever the reason may be, Jumpin' Jamboree is a great place to bring your kids! They will love being about to bounce and play while you relax and watch them having fun. If your child has a birthday party coming up, be sure to contact us to reserve your party space! Our party packages can help make the planning simpler. Learn more about our Jumpin' Jamboree birthday parties now!